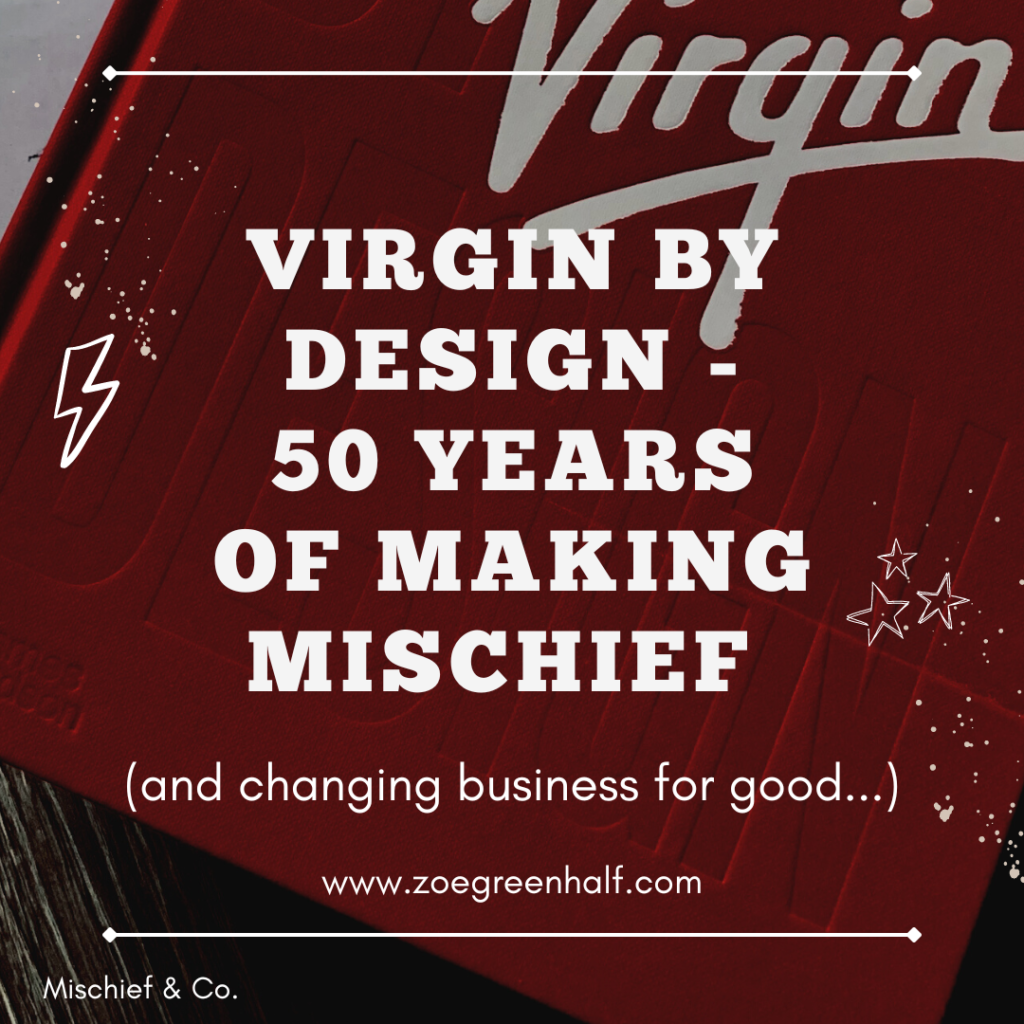 If you relish the stories of powerful brands; if you enjoy cheering for the underdog; and if you love the idea that playful disruption and a sense of fun can change the world of business for good, you MUST read this book!
SYNOPSIS
Virgin By Design (Thames & Hudson) is a beautiful collection of photographs, images, interview snippets and stories, recounting some of the most iconic designs and significant moments of the brand's 50 year history and absolutely worthy of its place on any (designer) coffee-table. From the classic red-tipped pages to the ribbon bookmarks printed with 'Screw it, let's do it!', each detail has been carefully considered in just the way we've come to expect from Virgin. Each elegant page gives an insight into the personality of the brand and how it swoops in to disrupt an industry with just the right amount of sass. Can you tell I love this brand?!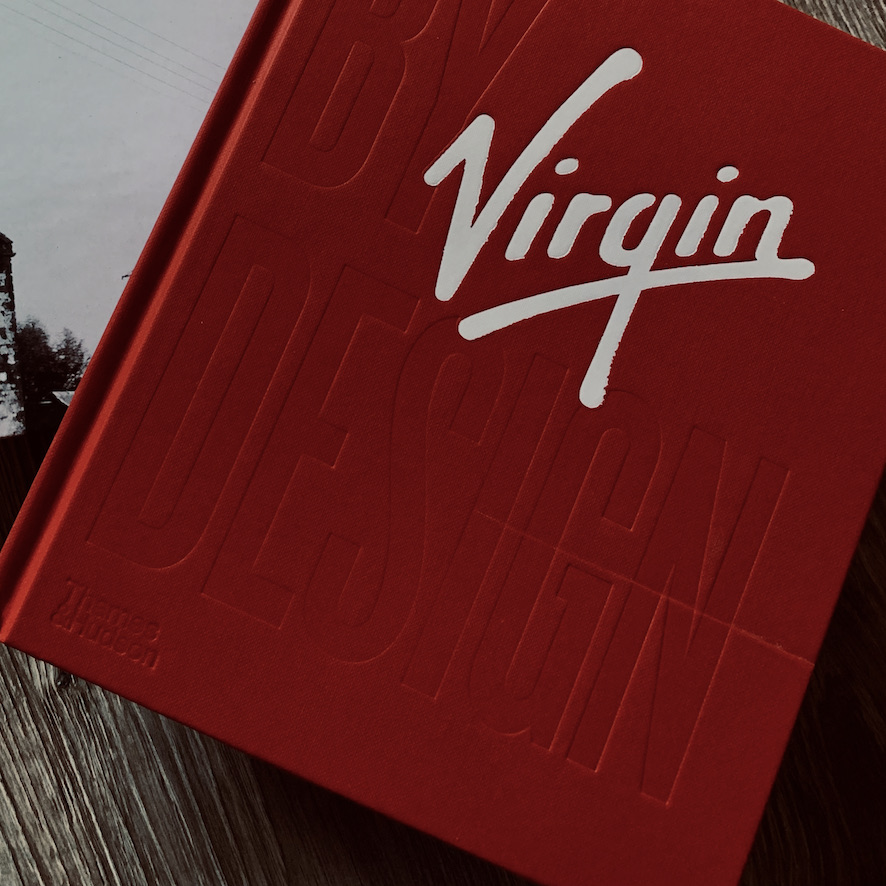 SHARING IS CARING
This is not a personal development book and it won't help you be more productive, super organised, or a better parent. So why am I bothering to share it?! OMG ask me a harder question! Because at the heart of this book is something I believe in literally to my very core – MAKING MISCHIEF!! Here is a brand whose very essence revolves around creating feel-good experiences, changing the world by disrupting one, out-dated industry at a time, being cheeky and taking bold risks all whilst actually caring for their people. (Hello Virgin HR – anyone want to offer me a job here?!)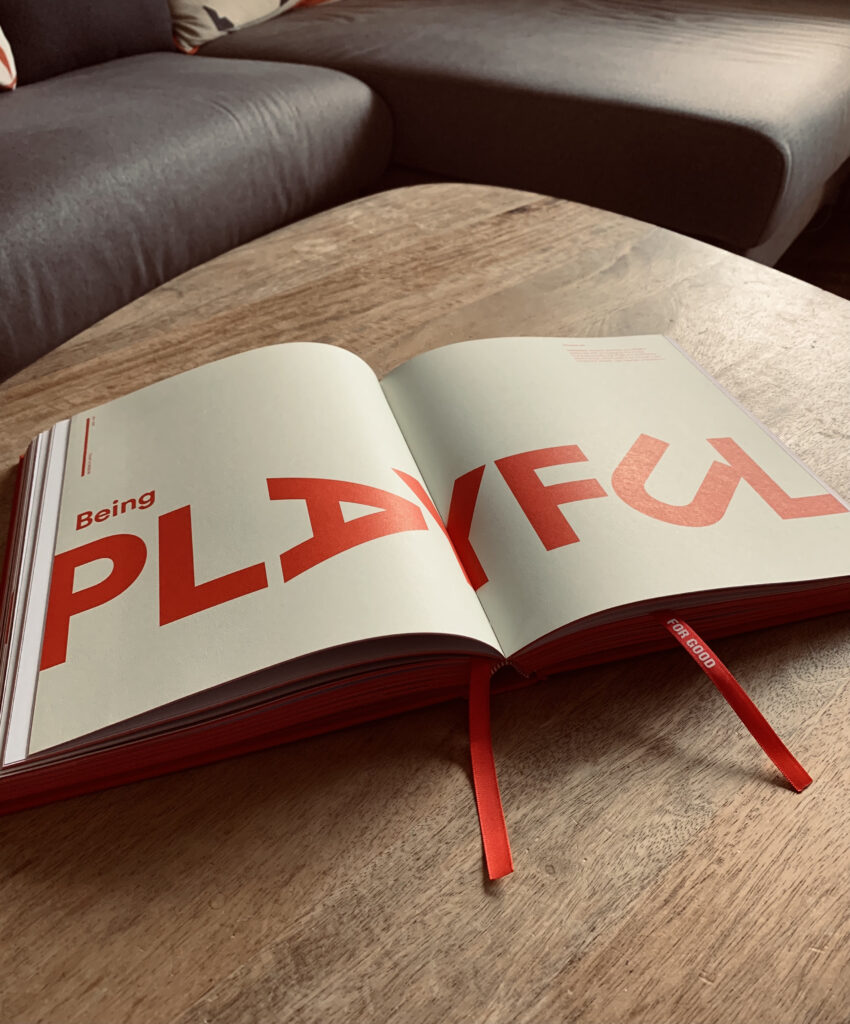 Learnings from Virgin
I can't deny that this book has been high on my wish-list for sometime. I am always attracted to rule-brakers and change-makers and when it comes to big brands doing just that, I cannot think of anyone doing it better right now than Virgin. Their portfolio of brands ranges from music, airlines, trains and gyms to movie production, hotels, cruise ships and space travel and yet in every individual industry, they manage to rock up as the little unknown and smash it out the park. What I take from this book though is not just inspiration but reassurance from their way of doing things. When I talk about wanting to create more space for fun, shaking things up, going against the grain and doing things differently, it's just little ole me, wishing into the great unknown that I may find a way to create a positive impact. When I look around at the online business landscape, it's overflowing with 'how to do X' and 'ways to create a million dollars' and 'roadmaps to success.' It's all so boring, so same-y, so not very playful.
This book is the proof that FUN does work! Some of the details are just amazing and yet it this attention to detail that sets Virgin miles apart from the competition. It could be the red Smeg fridge mini-bar in the Virgin San Francisco hotel rooms; a choreographed, tongue-in-cheek flight-safety video for Virgin Atlantic passengers; or a talking toilet on Virgin trains! Approaching things with mischief on your mind is a great way to ensure that whatever you create it not run-of-the-mill, but packed full of personality, capable of empowering people and bringing that essential sense of humour that so many of today's brands are missing.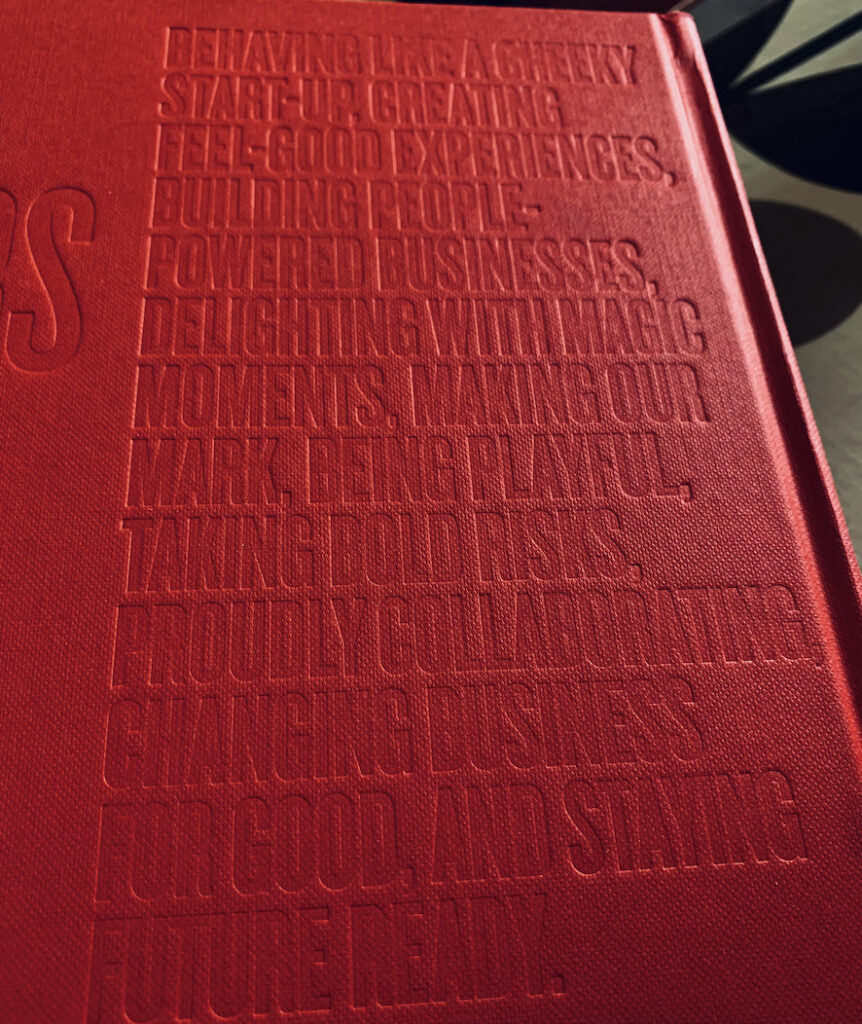 Should you buy it?
Definitely. I mean, if you can identify with values such as being playful, bold, risk-taking and working towards a greater impact then here is a shining example of what can be achieved when you create from a place of being distinctive, being unafraid to be your authentic self and bold enough to take a few risks! It won't teach you how to start a business or build a huge following but I assure you it will open your mind to new possibilities and the power of creativity and curiosity.
Let me know if I've encouraged you to read it and, if you've already taken a look, what moments stood out for you or inspired you the most?
Hope you enjoyed discovering something new here this week and remember,
ALWAYS MAKE MORE MISCHIEF!
Zoe x