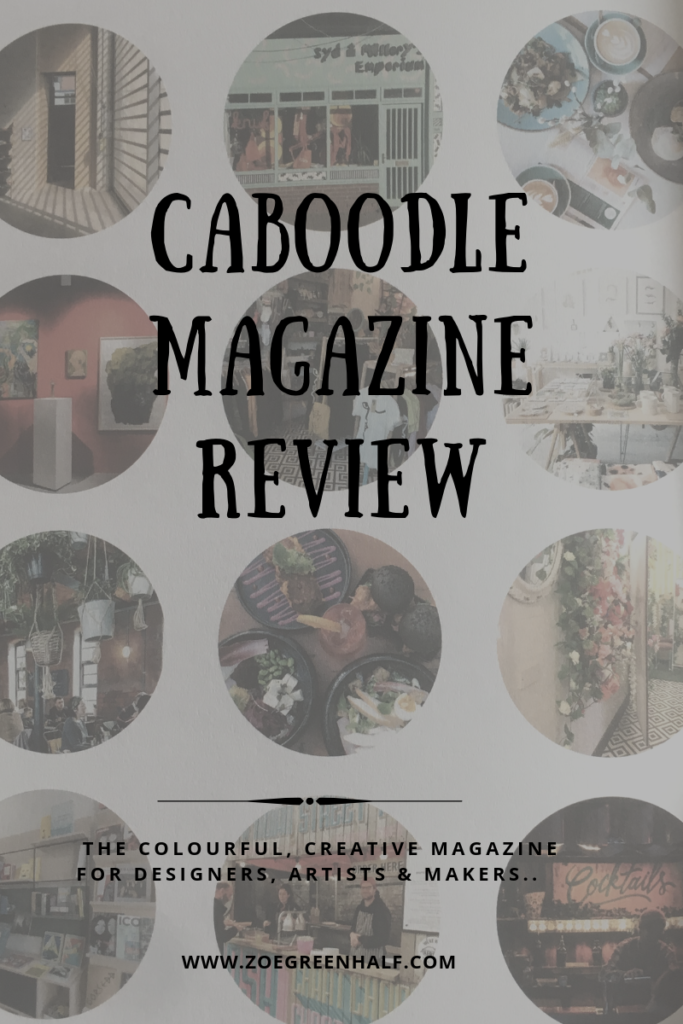 If you're a creative and haven't read Caboodle yet, now's your chance to find out more. I discovered this magazine in 2018 via social media and instantly fell in love with it so here's a short rundown on the look, the content and the reasons you should add a copy to your coffee table…
WHAT'S IT ALL ABOUT?
Caboodle is a beautiful bi-annual magazine for modern makers, illustrators, artists and creators which fortunately I stumbled upon via Instagram. It's a creative playground of interiors, craft, fashion, beauty and design-led articles. Kayti Peschke is at the helm, styling and editing, alongside Style Editor Sophie Benson, Crafts Editor Zabby Allen and Arts Editor Jade Blood, plus a whole team of contributors.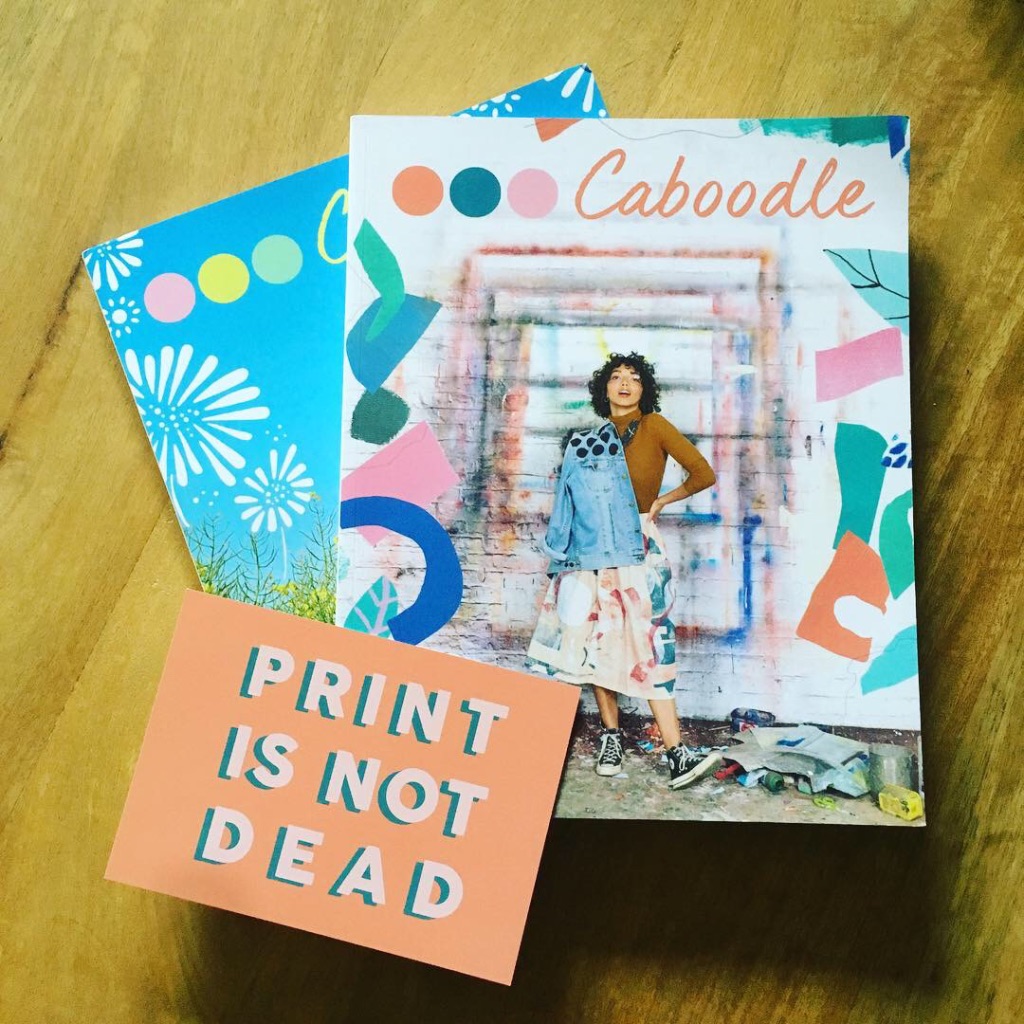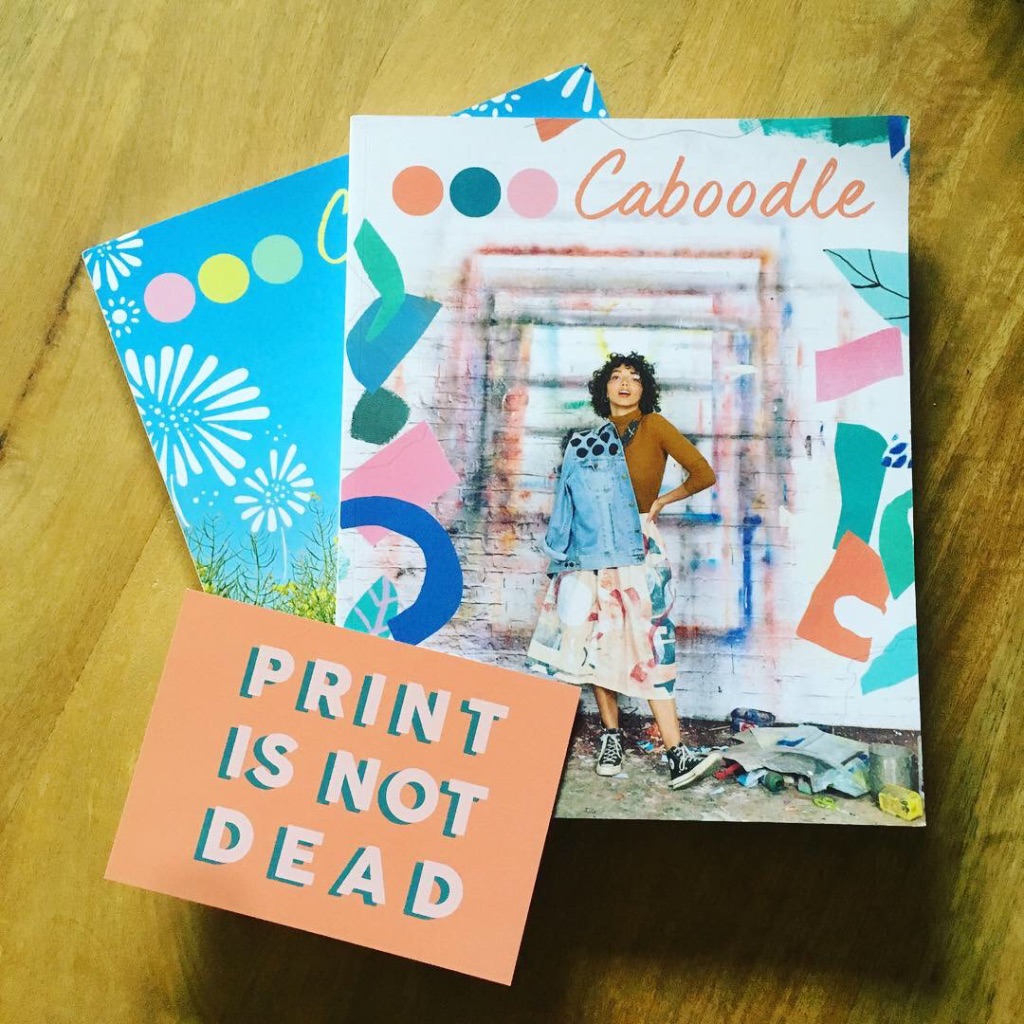 OK YOU'VE GOT MY ATTENTION: WHAT ELSE DO YOU KNOW?
Well, it's printed in the UK and has recently adopted a new, smaller size which makes it more eco-friendly to print, creating 25% less paper waste than standard size magazines. From the high quality matte finish paper to the back cover artwork, this zine is colourful and stylish, playing with pattern, shape and typography on every artistic page. It's a fantastic platform for both emerging and established designers, championing small businesses, promoting sustainable brands and recognising home crafters and side-hustlers alike.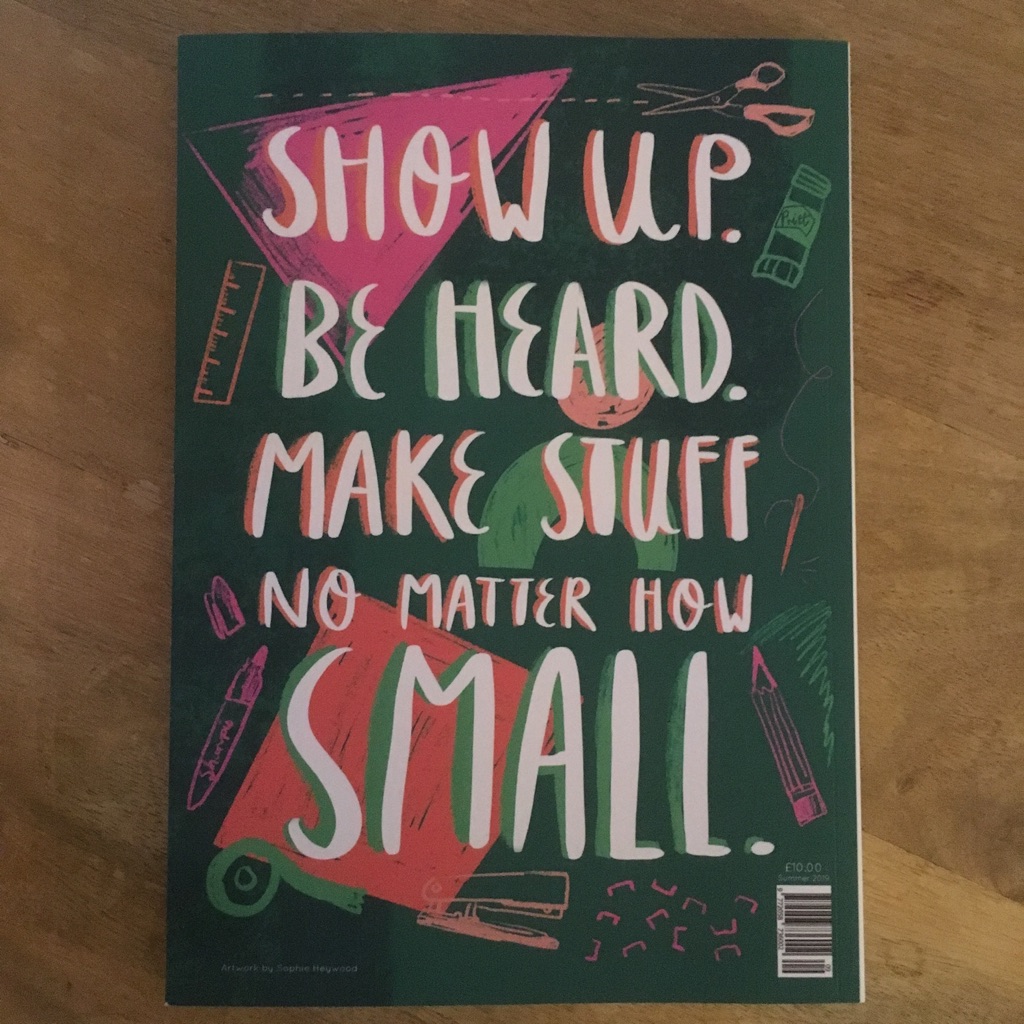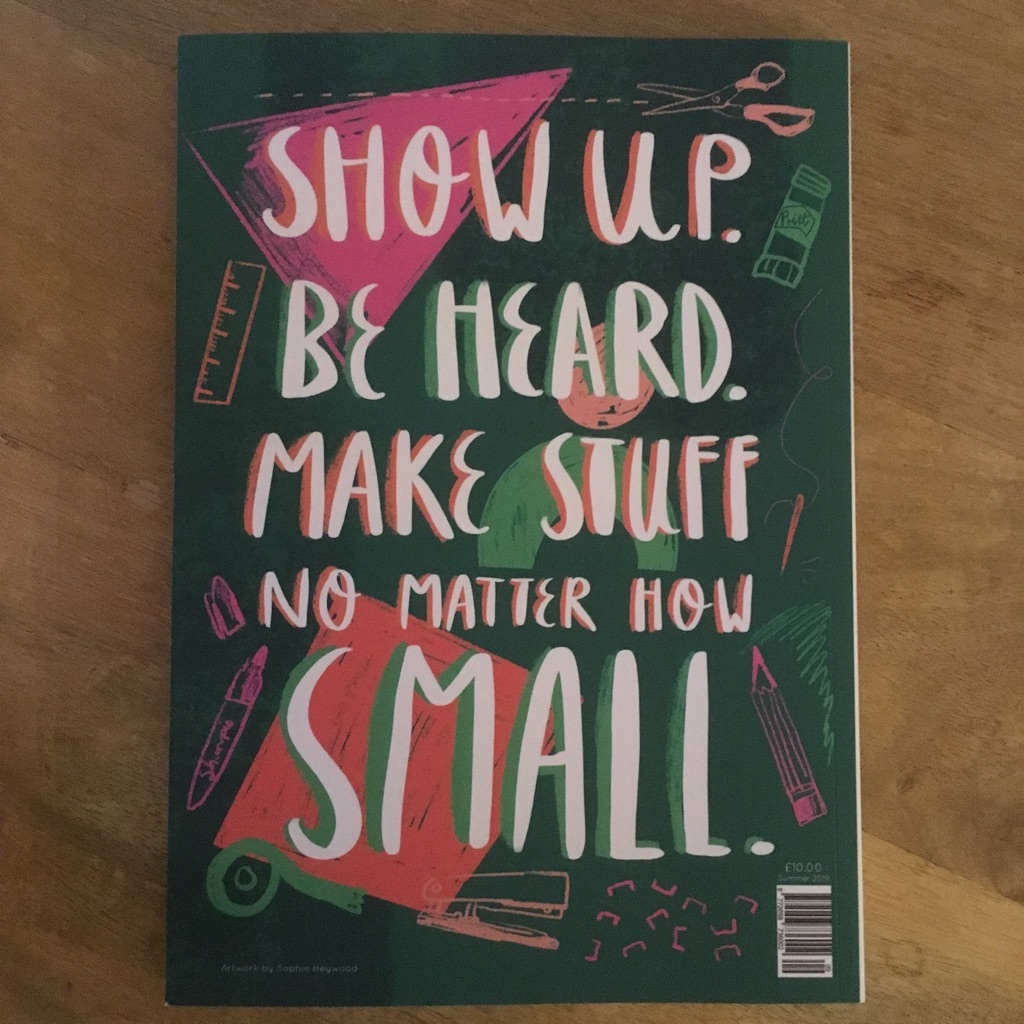 IMPRESSIVE. TELL ME MORE…
For a start, it's nothing like just flicking through a cheap magazine; it's a whole experience from receiving and opening the (pink) package to closing the final, beautifully created page. Every detail has been so carefully considered that it feels special to have in your hands. Enclosed in the parcel was a postcard saying "Print is not dead" and on the reverse, a hand-written thank you note. I naturally seized the chance for an Instagram post.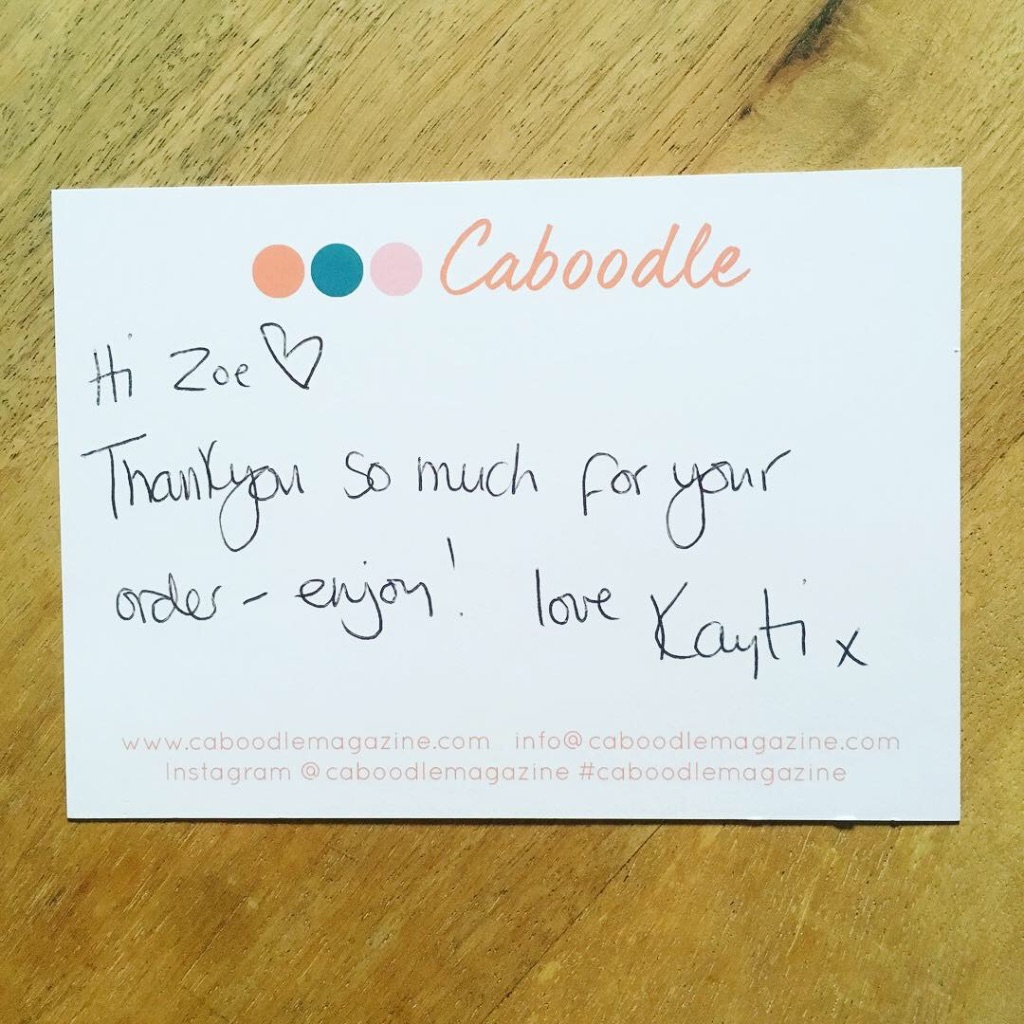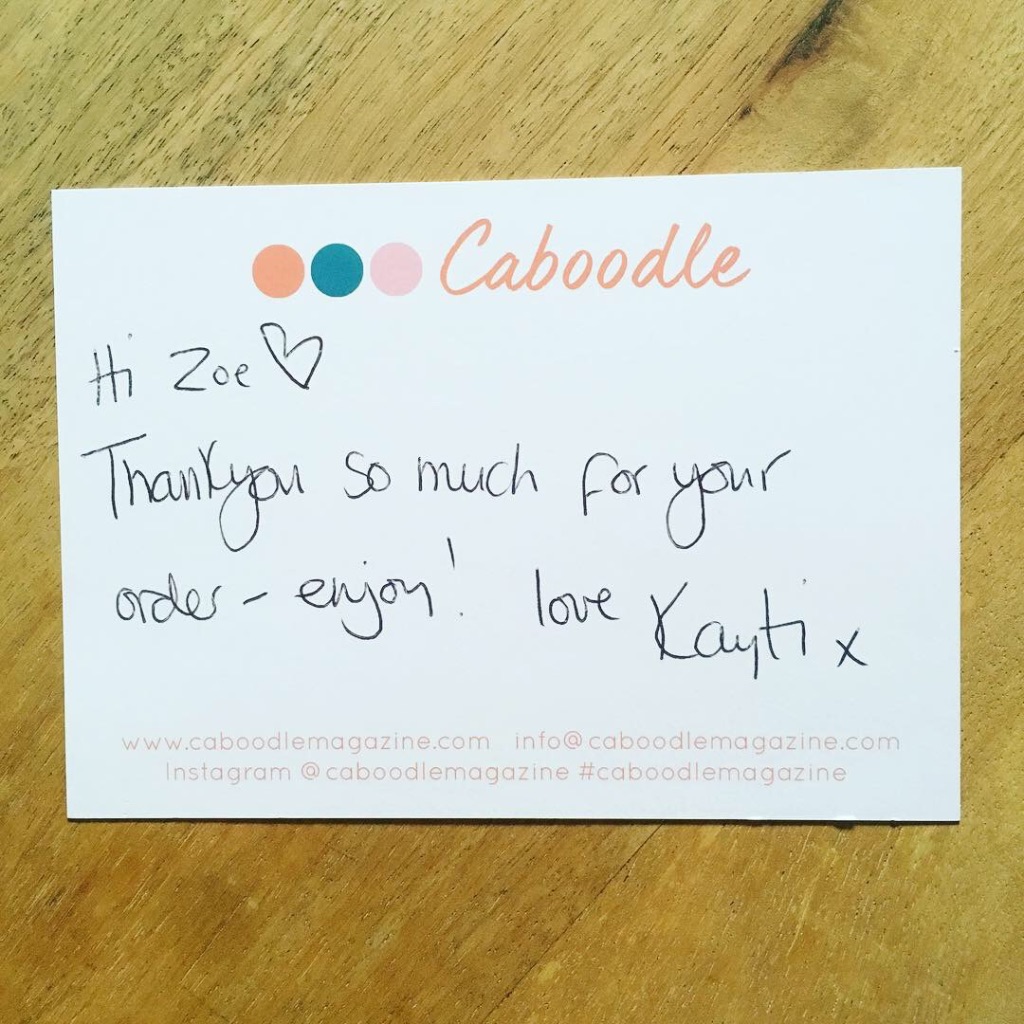 WHAT'S THE CONTENT LIKE?
The Caboodle voice is friendly, informative and welcoming. I love the variety of articles, the beautiful styling and most of all discovering and learning about new makers and designers. I've read and re-read my copies but can't bear to recycle them as they're so lovely to go back to and look through again. At the time of writing, issue 10 is due to be released so I shall be putting my order in shortly. Issue 9 contains some insightful interviews with creative small business owners, 9 DIY craft project tutorials, a sneak peak into some gorgeous studio spaces and a fashion shoot using only sustainable brands. Each issue features some delicious recipes too – in this case there are summery salads and smoothies to try.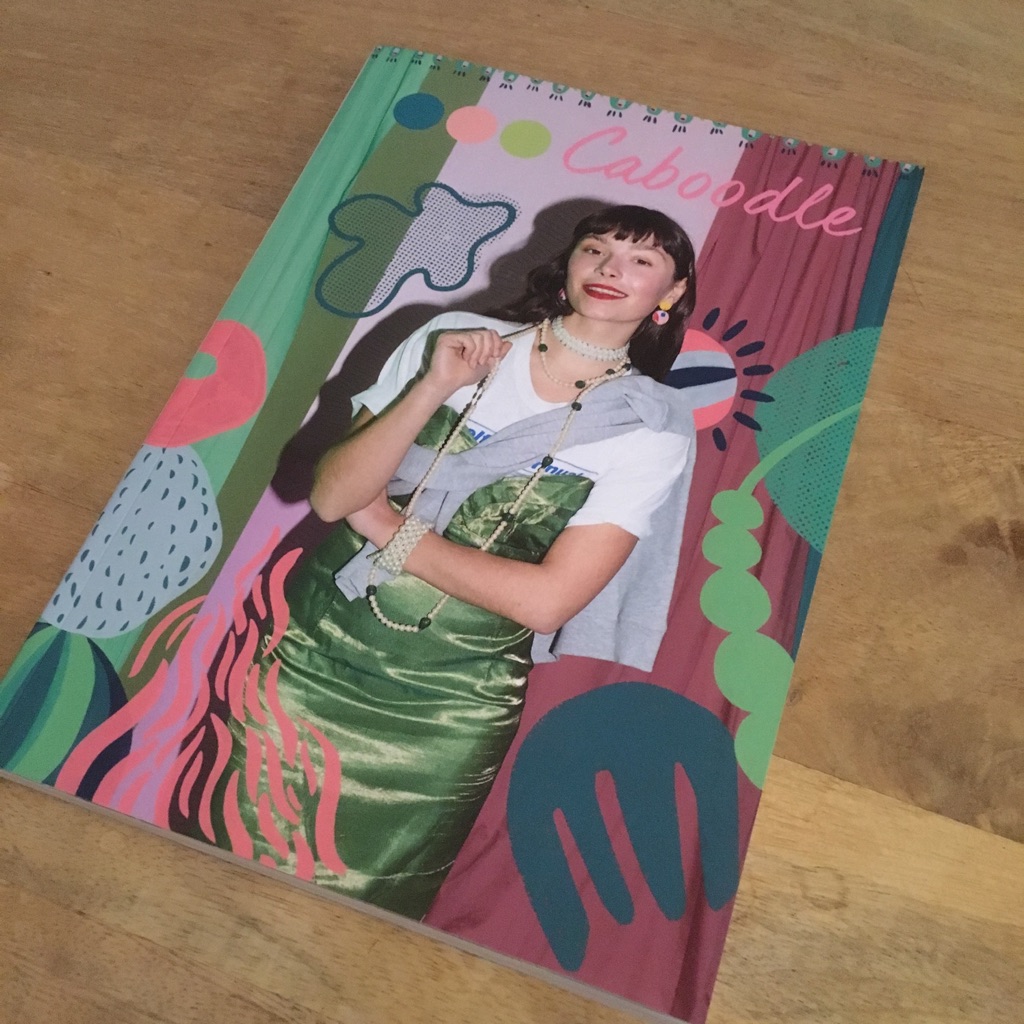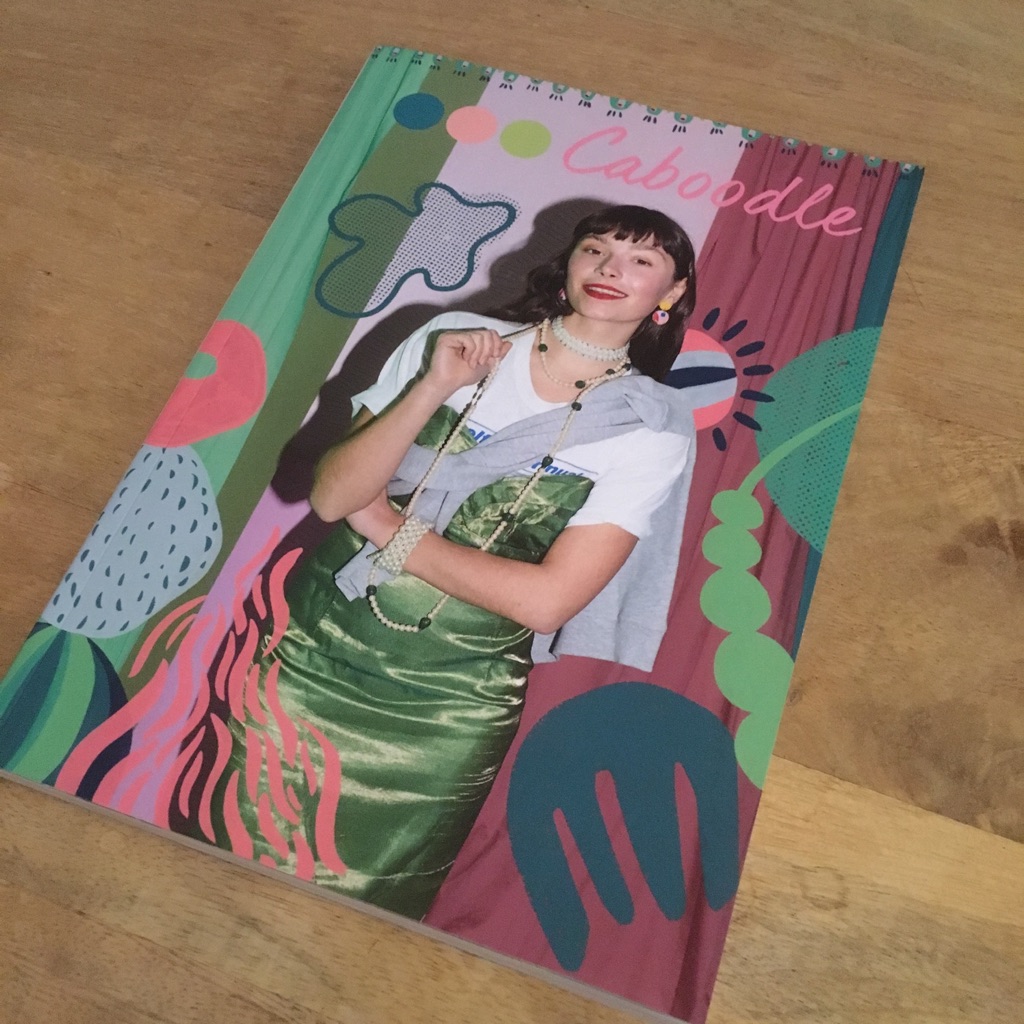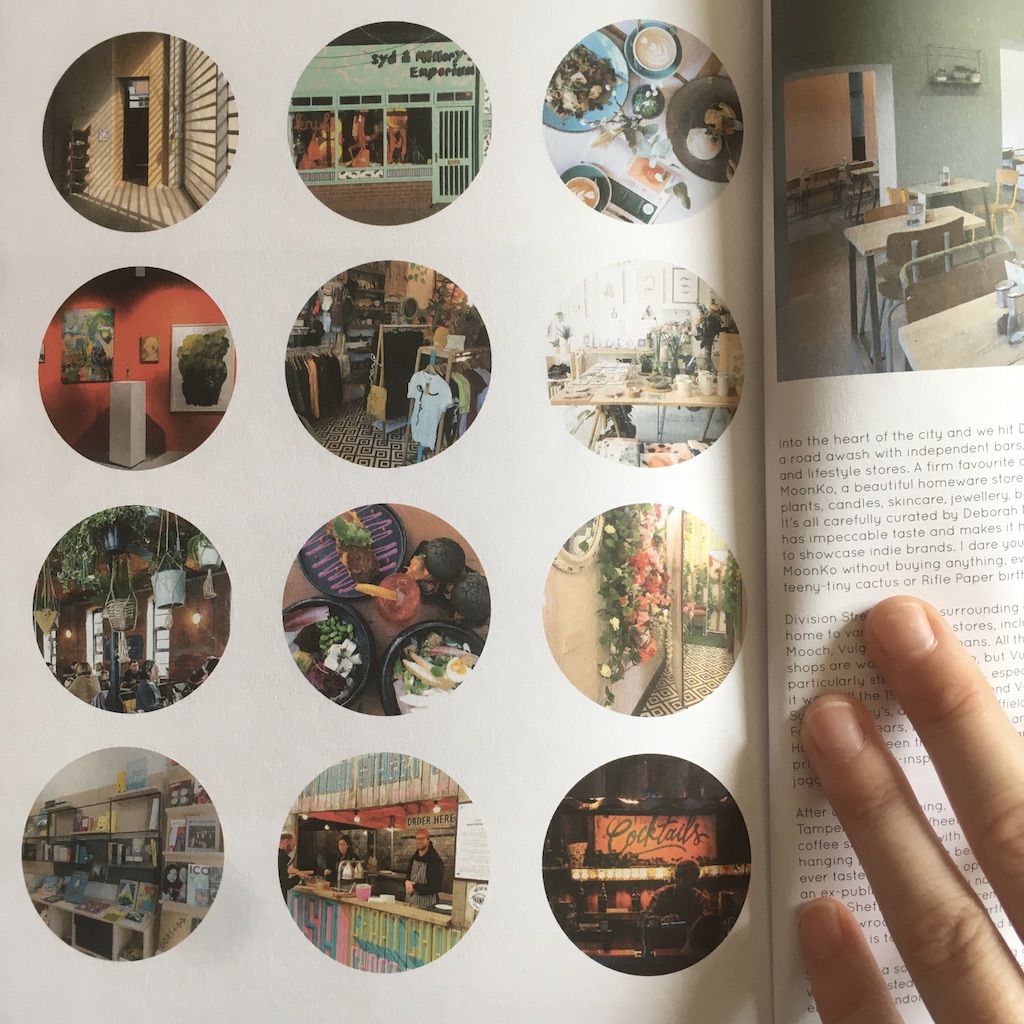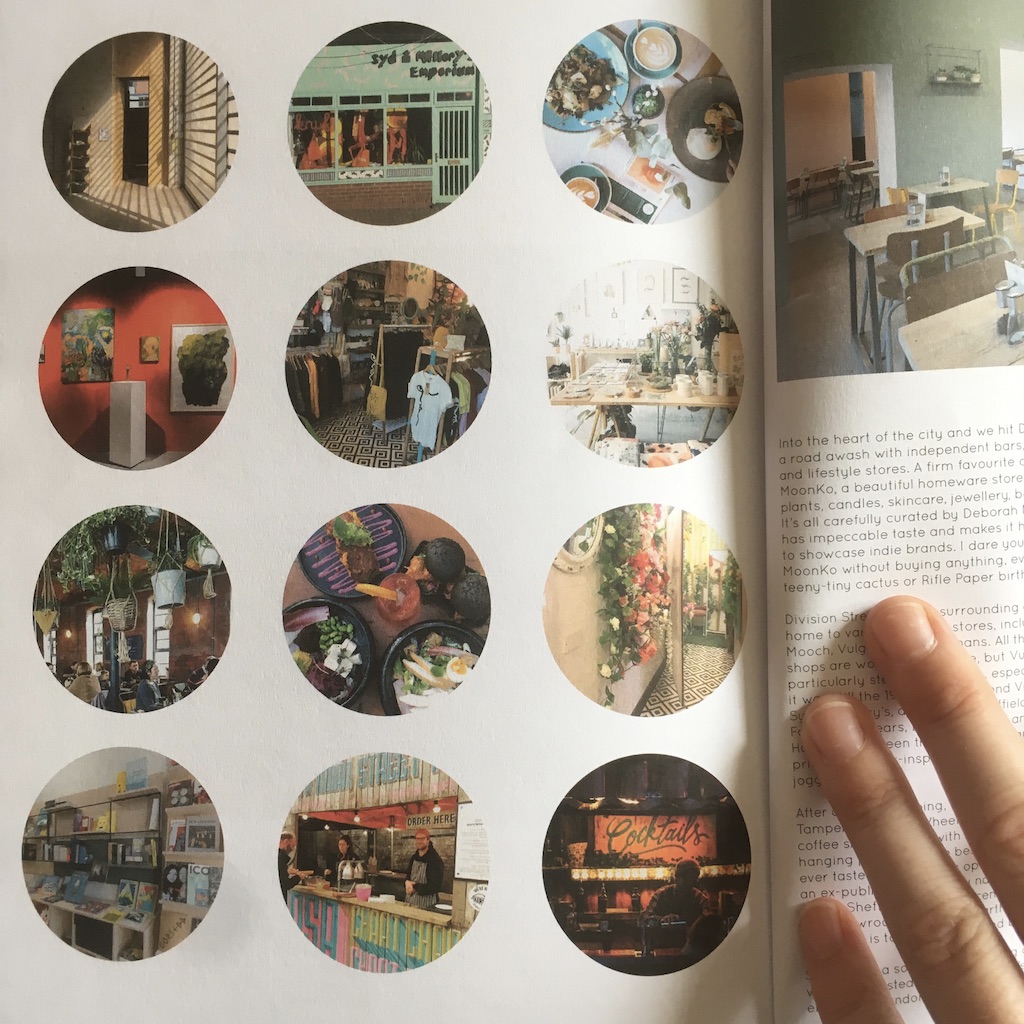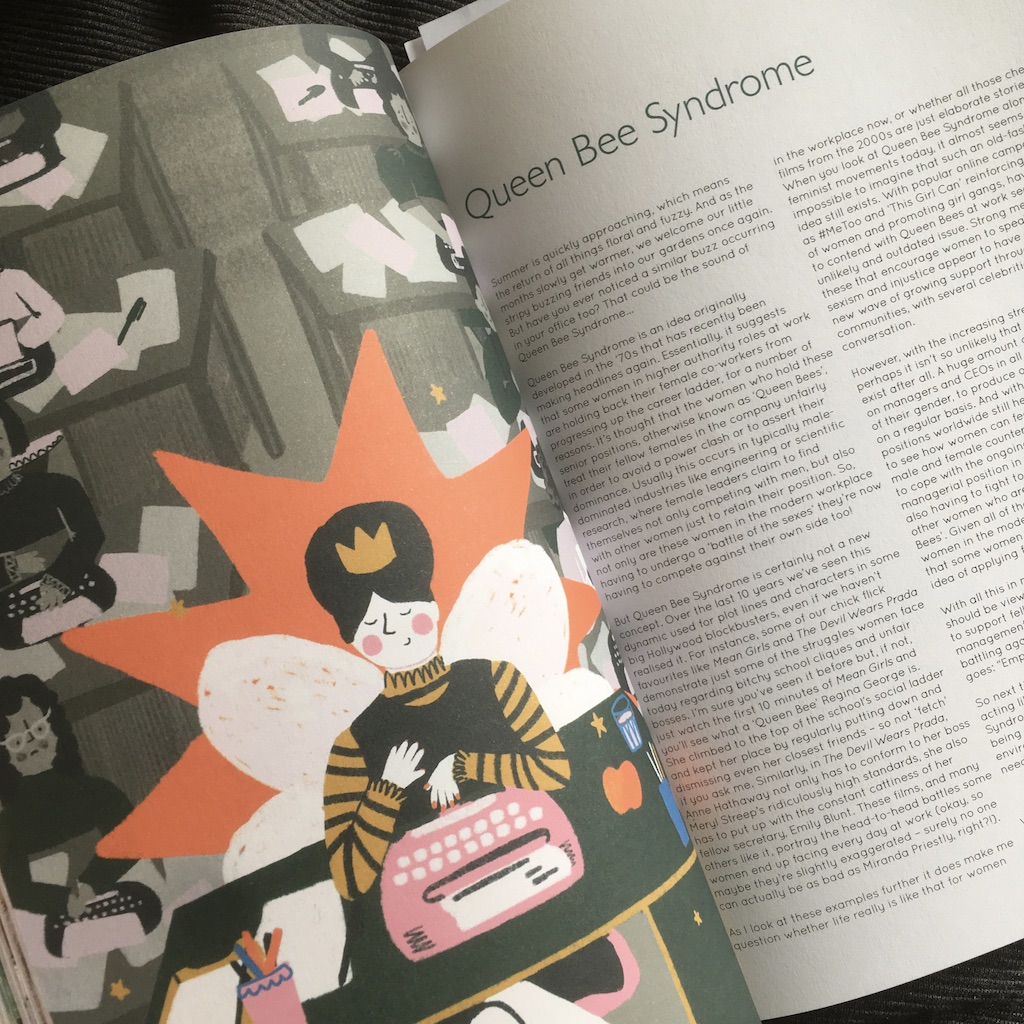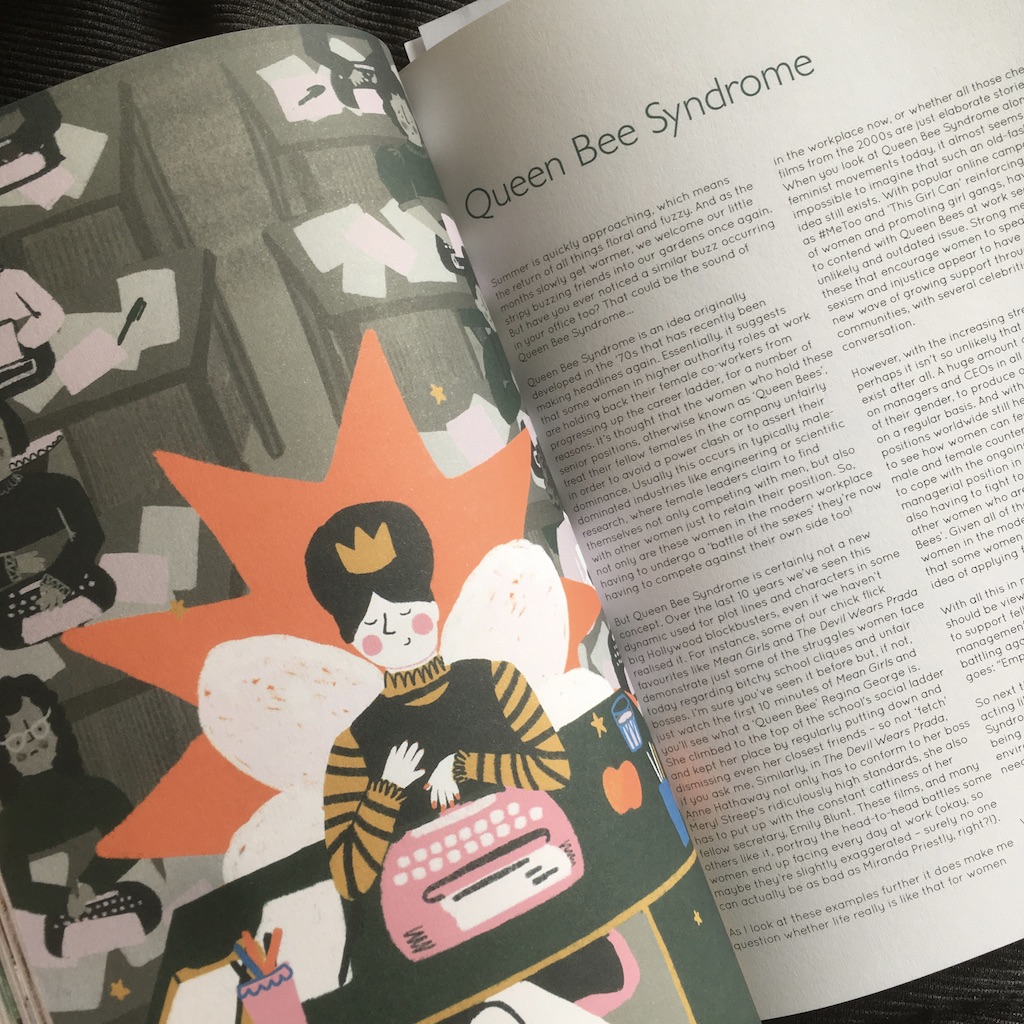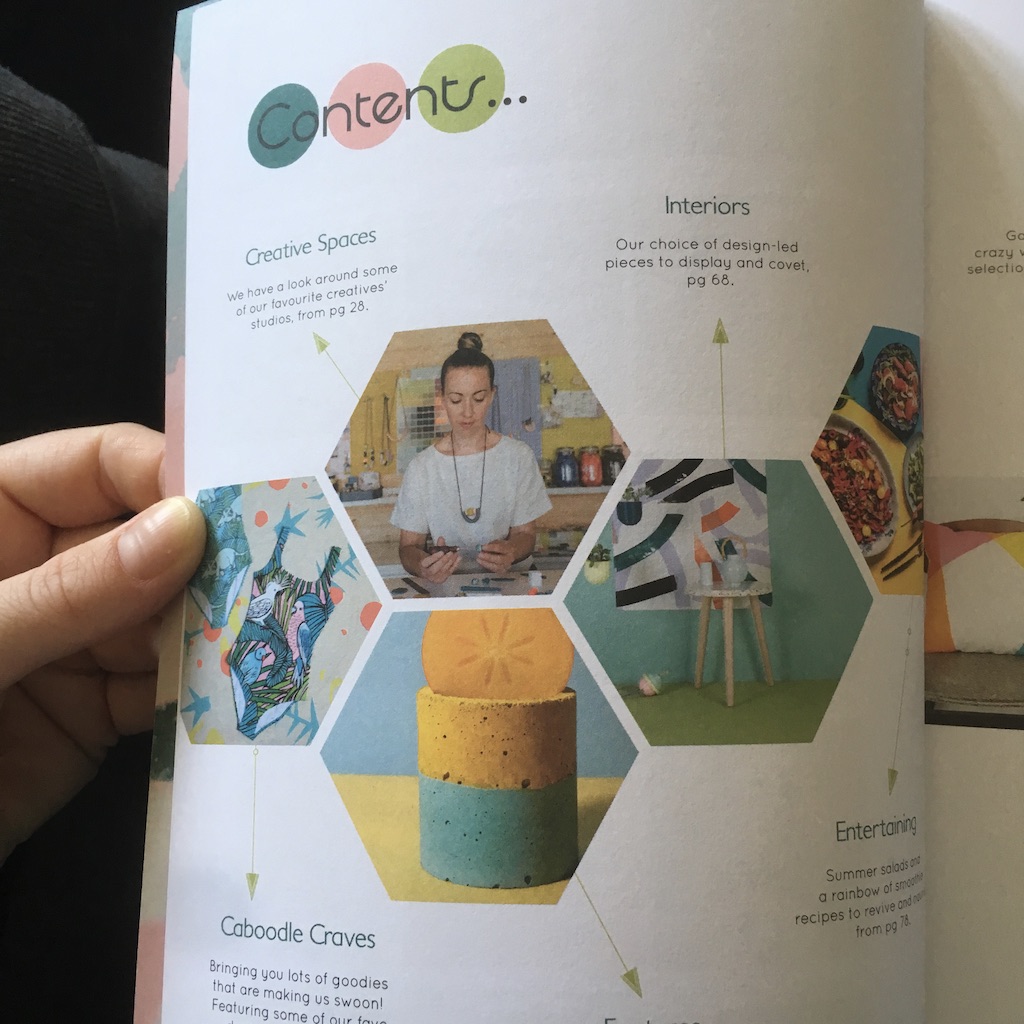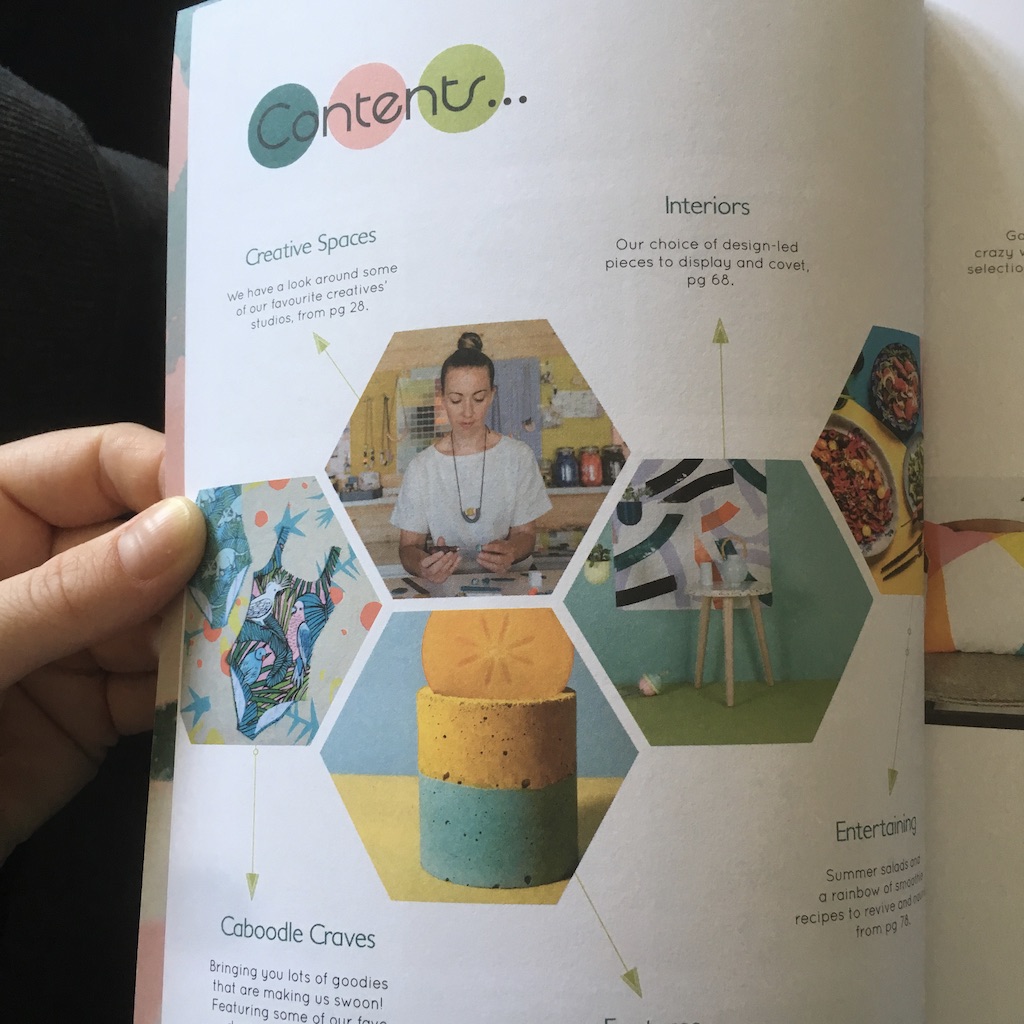 SOUNDS LIKE YOU'RE A FAN, RIGHT?
Yup. I always recommend it to my creative friends and if you ask me what I don't like, the only niggle is waiting so long between issues 😉
OK, I'M IN. WHERE CAN I GET A COPY?
You can lay your hands on your own Caboodle buy going to the website http://www.caboodlemagazine.com/
and follow them on Instagram @caboodlemagazine
Do you subscribe to the mag or have you read a copy? What did you think? Are there any other, similar titles out there I need to read? (I won't have time thanks to my baby and toddler, but I can still buy a copy and stroke the cover longingly…)
And on that note, small person no.1 needs me so I'll sign off….
Zoe x