I mentioned a while back (last year in fact) that I had been learning the ins and outs of social media via Digital Mums. The aim of doing the course was 2 fold:
– to help me figure out how to best market my own leather goods
– to give me a flexible career option that I could develop around entering that all-consuming hood known as mother.
I studied everything from how to identify a target customer and tailor content to them, to campaign strategy, weekly analytics and simultaneously curating several social media platforms.
And then I graduated. The end.
But not quite.
It's true that I sat and procrastinated and worried and wondered where on earth to begin for a few months, but then in January I decided to get things moving, albeit slowly. I already had an idea for the name so I roped my graphic designer friend Michelle into coming up with a gorgeous logo to accompany it. Logo in progress, I also went to an accountant to understand how to set up my business and subsequently how to avoid failing at it. (Still don't understand accountant speak but as long as she tells me what and when to pay I'll be OK).
Then I procrastinated and worried a little more. I do suffer from this A LOT.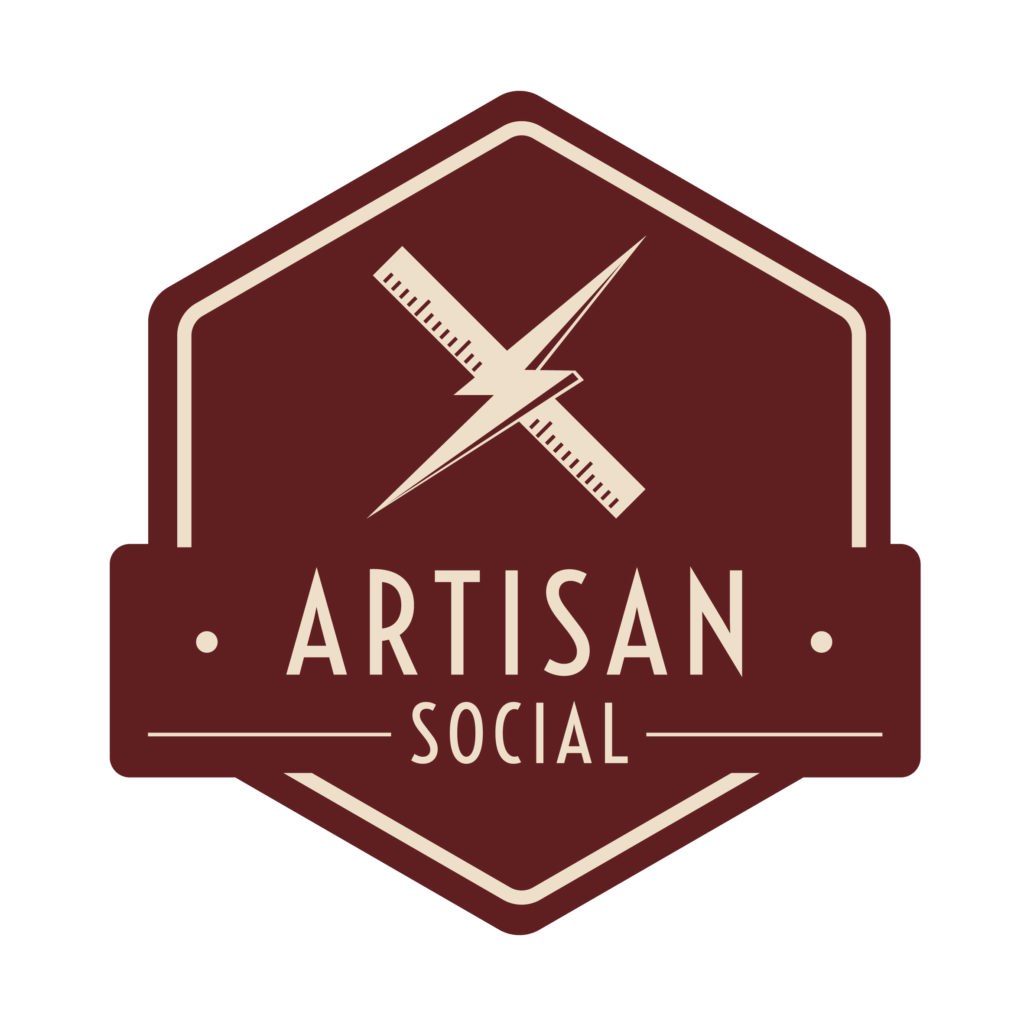 Finally, with the logo signed off and a colour palette for my new brand, at the end of February I started working on my Instagram profile. I decided to take the one I'd created for the course course and transform it into my new venture in the hope of maintaining some of those initial followers and also showcasing how I can then blend the imagery seamlessly from one colour scheme into another. (See what I did there?! Putting those newfound skills to work immediately, oh yes)!
As with most things I do, I start out wanting perfection from the get-go and this can really hold me back. So I'm trying to embrace the idea of "progress over perfection" and "done is better than perfect" as it then frees me up mentally and I almost give myself permission to move forward. Nobody likes self-made barriers. What a total time-drain.
Done is better than perfect so be gentle on yourself.
Consequently, at the time of writing this, I have an Instagram profile that is mid-transformation from sea green into burgundy, cream, black and white. I have yet to make the changes to my Facebook business page and there is no website to speak of. However, in light of wanting to be myself, (transparent and authentic – tick!), I'm telling it how it is and I'm making each change gently and with intention. In all honesty, I couldn't rush it if I wanted to; I'm still working on my leather brand, Mischief & Hide, running around after my toddler and 2 weeks off giving birth (again).
So, if you made it to the end of this post, here are my conclusive, takeaway points for you all:
It's OK to be a multi-hyphenate and juggle more than one business/career
Done is better than perfect so be gentle on yourself. Don't believe the books that tell you to start once you've got a polished brand and a snazzy website. Just start. It's more organic and real and the rest will come. (Besides, who doesn't love nosing back though someones Insta profile to see their aesthetically unpleasing early photos?! Makes you feel better knowing no-one else had their filter-shit and tripod together in the beginning either, right?!)
Procrastination is a right royal pain in the ass but it IS manageable! If you suffer with it, CONFRONT IT. Otherwise you're only going to wind up regretting all those things you didn't do, when really you could regret the ones you actually did – or equally, live an extremely happy and well-balanced life with no regrets at all. Fancy.
Artisan Social is now open for business (ta-daaaaa) and collaborations with creatives, makers, rebels and rule breakers.
Yeeeeehaaaaaaa!!!!
Come and have a nose on Instagram, especially if you're a fellow leather worker or footwear designer in need of some social media TLC.
Peace out.
Zoe x